The Portable E-Cig Charger
Uses your Smartphone to
Charge your Dead E-Cig
Now compatible with JUUL vaporizers & Micro USB Vapes
CALL US NOW
E-Cig Users Can Now Recharge When They Need it Most:
When They're Out!
What's a E-Cig user's biggest problem, you ask? A Dead E-Cig, especially when out and about. Finding an outlet is virtually impossible, and those portable charging batteries are very expensive and super bulky. Why go down that road when there's a better solution out there? I mean, we already carry the most sophisticated battery in the world with us everywhere we go: Our Smartphones.

JUUgo is a small cable that uses the Smartphone's battery to recharge any E-Cig. They work with iPhones, iPads, Android (USB C) and Android (Micro USB) devices. Customers love how the charge time is fast and the battery life taken from the smartphone is minimal (5-10%).
MSRP $15
Wholesale $7 - $8
Distributor as low as $3.75
Great Margins for Distributors
High Quality Cable Construction
Beautiful Packaging
Excellent Customer Service
Fast Shipping in the USA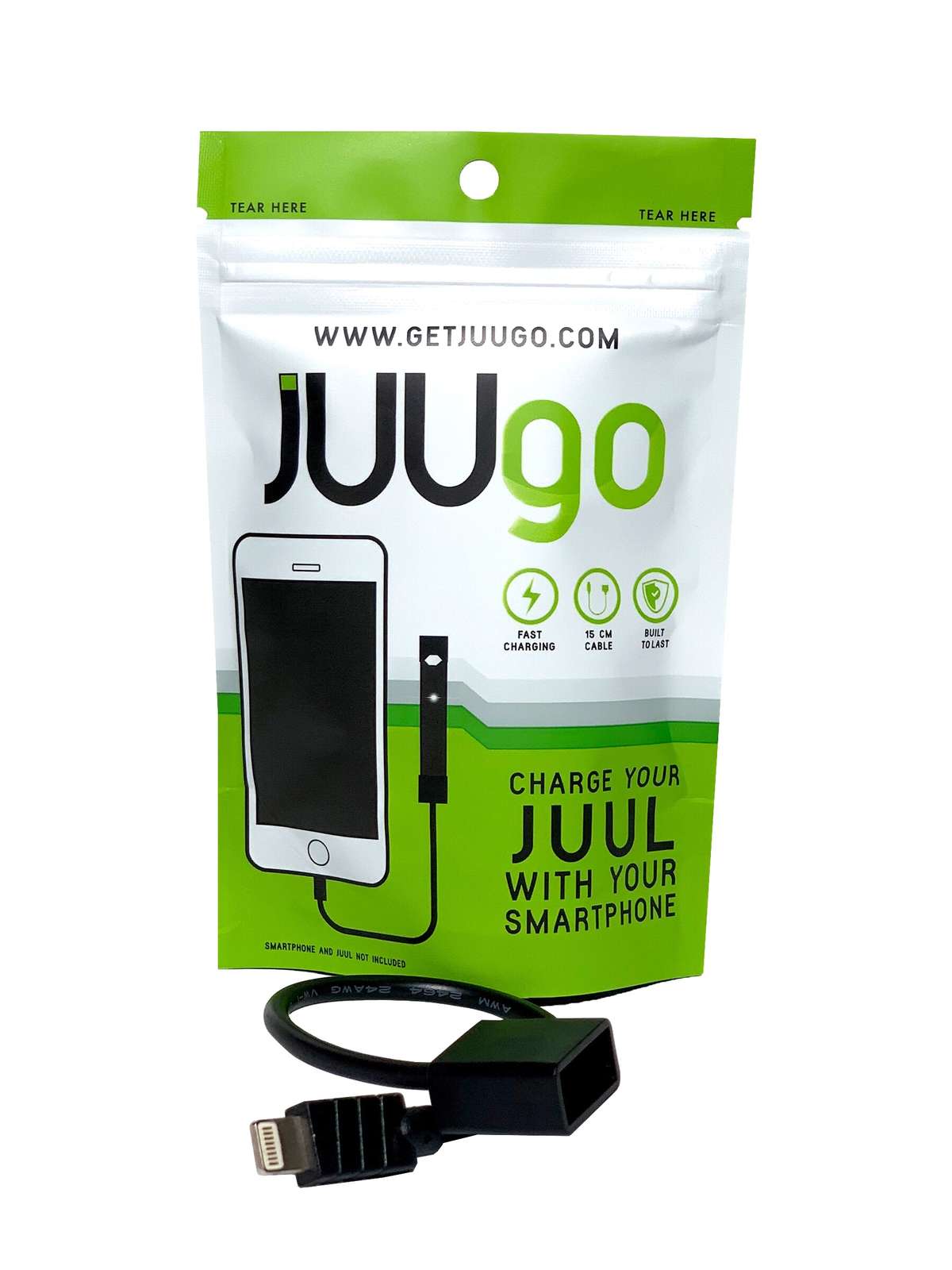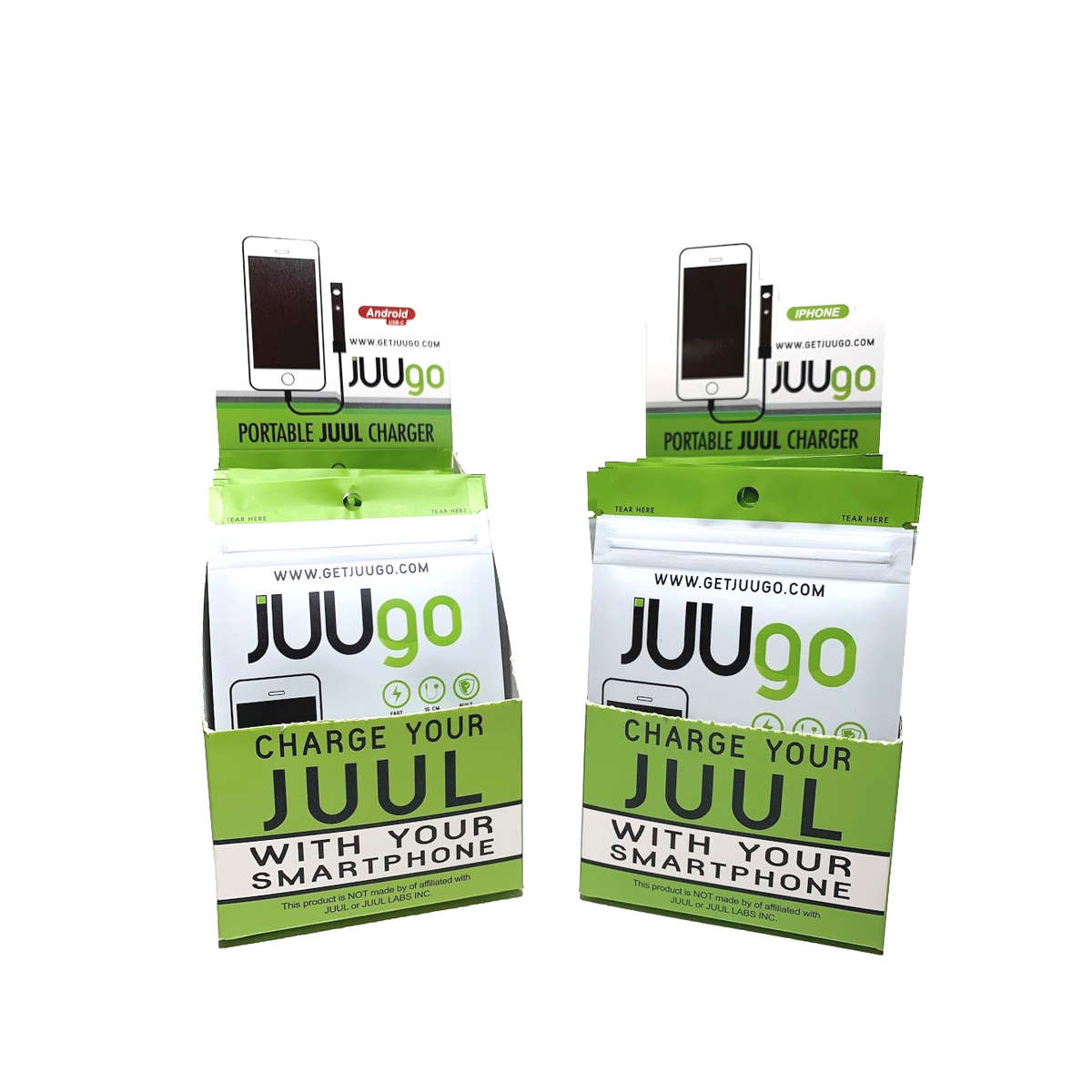 Now Available for Distribution
JUUgo is our low-priced alternative to
Bulky Portable E-CIG Chargers
CALL US NOW
Power On-the-Go!


🛡 Safe and Easy to use with ANY Smartphone

🔋 Minimal Consumption of Smartphone Battery

⚡️ Fast Charging Solution for any E-Cig
#NeverDeadAgain


💀 Never get stuck with a Dead E-Cig again

🔌 Never get stuck looking for an outlet or next to one

💼 Never carry a bulky power brick with you
Your E-Cig, Never Dead Again!
Get the charge your E-Cig needs anywhere JUU-GO!
Customers Also Bought: